As part of our Global Curriuclum for all our learners we are delighted to host a fantastic new webinar called 'Planning Your Next Chapter'. This online event is being led by Emma Laurence, a lecturer in the Department for Children and Families at the University of Worcester and she will be presenting this in-depth webinar on Tuesday 19th September at 4.30pm.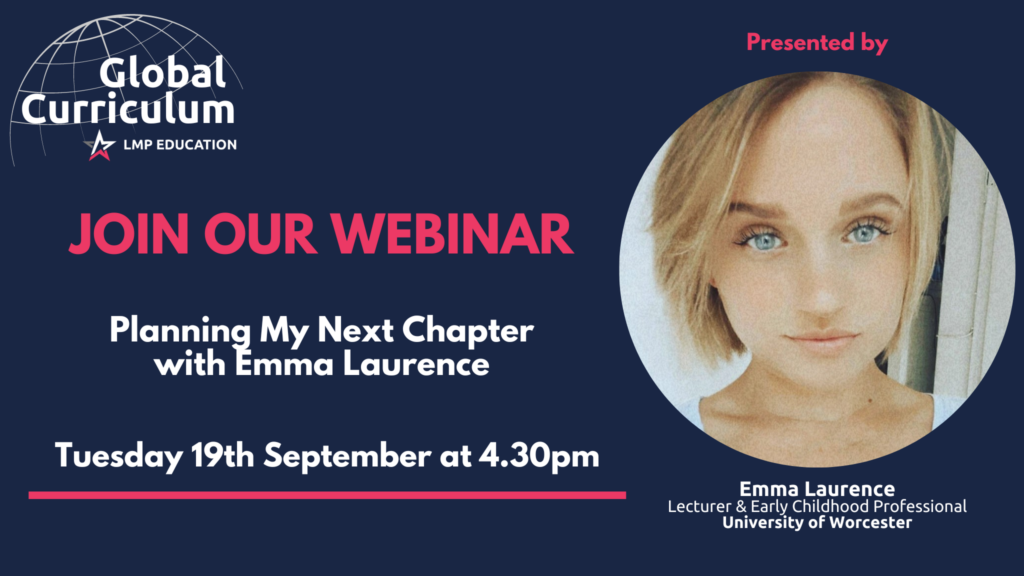 So often, the sense we make of the world around us is through stories. Our sense of self, and of others is made up of narratives we are told or which we tell ourselves. What stories are told about your field and the professionals in it. Where do you fit within these? Is it time we begin telling new stories in order to create the change we want?
There is power within these narratives to cultivate an identity which aligns with our espoused values both personally and professionally, on an individual basis and as organisations. Throughout this talk we will reimagine the role of learners and of leaders as storytellers and authors in order to inspire others and stimulate meaningful collaboration and change.

Don't miss out on this amazing webinar opportunity – register here
If you have any queries, please contact delivery@lmpeducation.org
Contact