The LMP Education team is hosting a FREE webinar for candidates looking for an apprenticeship or those wanting information surrounding apprenticeship career options.
This event is taking place via Zoom on Wednesday 19th July at 4pm.
The one hour webinar will be presented by LMP Director Jamie McVey and Senior LMP Recruiter Poppy Drury.
Webinar Agenda
• Who is LMP Education
• Apprenticeship Key Facts
• Employers we work with across the UK
• Current and Upcoming apprenticeship opportunities
• How to apply and candidate eligibility
• CV tips and tricks
• 1-2-1 Q&A with our experienced team

This webinar is delivered by leading training provider LMP Education and is suitable for school/college leavers, parents/carers, and those considering starting an apprenticeship this year. Reserve your place now!

CLICK HERE TO REGISTER

If you have any queries, please contact info@lmpeducation.org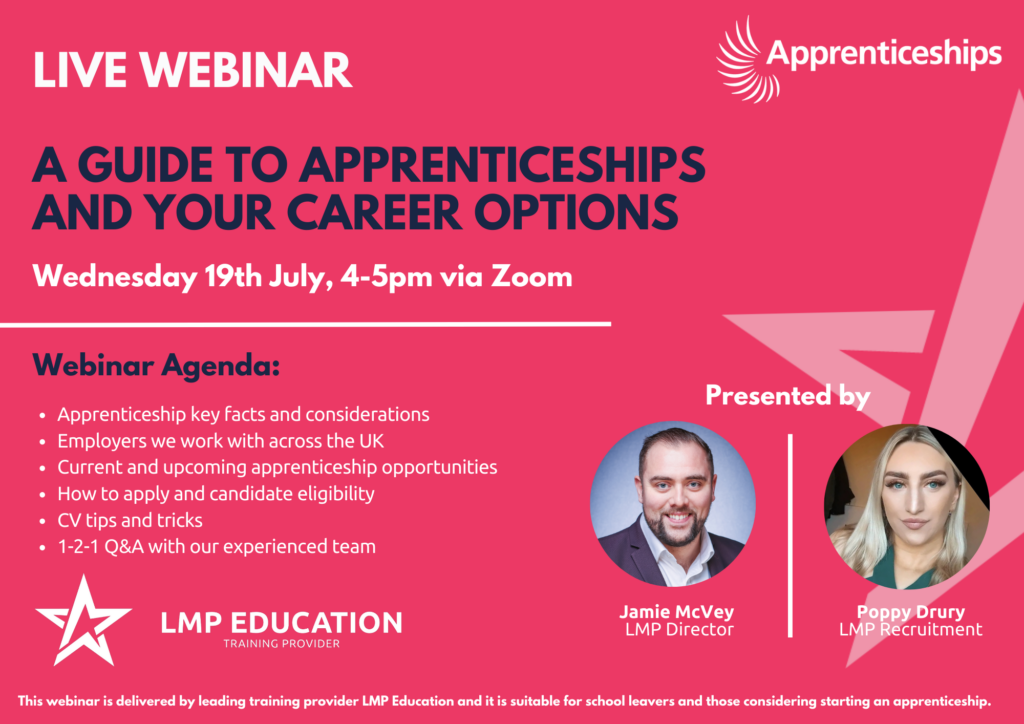 Contact